Briar Fest raises $16,494 for Cancer Resource Centre : Munster News
Why is Briar Ridge such a great club? The people!
If you are not familiar with the Cancer Resource Center and the available programs there, the link above, from the Munster News, is a short article.
Thanks to the Briar Fest Committee, you did a wonderful job!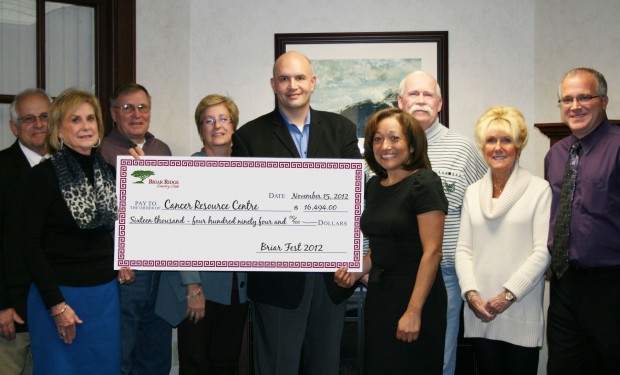 After another successful Briar Fest this past July, event organizers have presented a $16,494 check to (far right) Anthony Andello, director of the Cancer Resource Centre in Munster. Briar Fest organizers on hand for the check presentation are (from left to right): Bill Samuelson, Linda Favors, Ron Falaschetti, Donna Williamson, (holding check) Aaron Pinkus, Community Cancer Research Foundation Administrator Mary C. Shields, Terry Meyers and Donna Meyers. Not pictured, M. Nabil Shabeeb, M.D.